peachpai.livejournal.com posting in

craftalot
Since the first time I watched Merlin 1.05, I've been kind of obsessed with this Gaius quote: "Destiny and desserts are not the same thing". I don't know why, but I find it extremely funny. XD I wanted to embroider it on something, and it turned into this refurbished tote bag!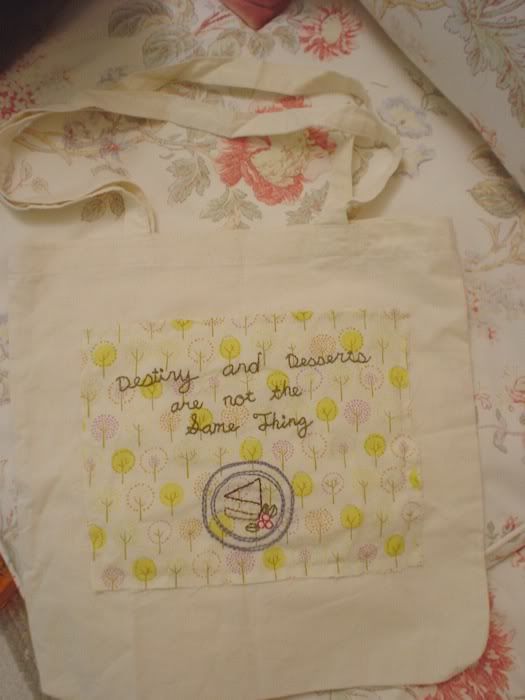 I'm very pleased with how it turned out. The fabric is from
Home Ec
and the cake pattern is by Clover.
Mod, I tagged this as sewing, since there was no embroidery tag.